Skip to Content
Fox Valley's #1 Bridal Boutique
Find the Perfect Dress at Bridal Elegance and Formalwear
If you're looking for the perfect dress, look no further. With our wide range of designer bridal gowns and wedding dresses, you're bound to find something you love at Bridal Elegance and Formalwear. As Fox Valley's go-to, full-service, bridal boutique, we offer special-occasion gowns, tuxes, accessories, shoes, alterations, and more. Whatever your bridal needs are, we can help. Our staff is friendly and knowledgeable and always ready to assist in any way. While bridal gowns and wedding dresses are our primary specialty, we also specialize in formalwear for other special occasions such as prom, first communion, and black-tie events. Visit us today, and we'll help you find exactly what you're looking for.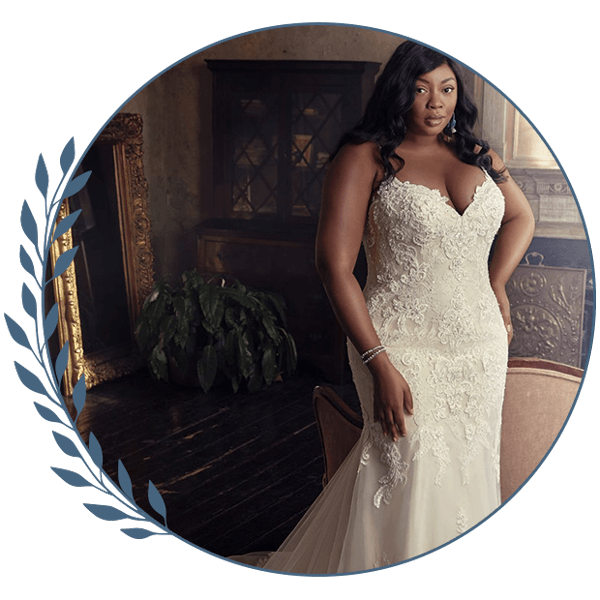 Your Local, Full-Service Bridal Salon
At Bridal Elegance and Formalwear, we take immense pride in being the go-to, full-service bridal salon for Kaukauna, WI and the surrounding areas. From your dress to your invitations, we can help ensure your wedding is everything you ever wanted it to be. To best serve brides-to-be, we provide more than just wedding dresses and wedding services. We also sell prom dresses, quinceañera dresses, shoes, and more. Below we've compiled a list of the most popular products and services at :
Veils
Jewelry
Slip Rentals
Attendant Gifts
First Communion Dresses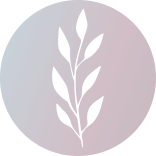 Schedule Your Appointment Today!
At Bridal Elegance and Formalwear, we understand the hustle and bustle of day-to-day life. We'll work with you and your schedule to find an appointment day and time that best suits you. Schedule your appointment today to find the dress of your dreams! Located in historic downtown Kaukauna, WI, we are conveniently located near Appleton, WI. Find apparel and accessories for your wedding or special occasion. Our stunning dress collection offers an array of choices, both trendy and traditional. We even have our own professional alterations department to ensure your purchases fit your figure perfectly.
"
My daughter and I went in on a Saturday with no appointment and we were treated awesome. Nobody pressured us they only gave suggestions and lots of help. Then after I got home I decided I wanted a tie to match my bridal gown and bridal elegance went above and beyond. They found a company that only rents them but I wanted to buy it. They got the company to sell me one. I HIGHLY recommend them. Thank you for everything.
Love this store! Got my bridesmaid dress here. Friendly and helpful staff. Beautiful dresses! Highly recommended!
Excellent place, the ladies there, know their job and do it well! Very pleased with the first class treatment. Hard to get that now a days.
Bridal elegance always has the most friendly & helpful staff. They truly care about their customers and want to help you find the perfect dress and make it easy and stress free. My boyfriend and I were recently in a wedding and both got our dress/ tux from them with zero issues. Highly recommend Bridal Elegance for all your bridal/ tux needs!
Lu Ann the owner is the best! She took the time to make sure I got exactly what I was looking for! Will definitely recommend to any bride I know!
Fantastic selection of dresses. I'm a plus size mother of the groom and I had numerous dresses to pick from. You can buy off the rack and the ladies were extremely helpful and kind. I would recommend them to any needing formal wear. Thanks so much.
As the mother of a teenage daughter, we've had numerous occasions to shop at Bridal Elegance. They have a great selection and their staff is very helpful. We're done purchasing formal wear for a while, but will definitely be back when it's time to purchase a white dress! Highly recommend!!!
Went there to just shop around for a dress and left with the perfect one. They were very helpful and listened to what i preferred and help me find my dress at a very affordable price! I would recommend to anyone for any formal event wether it be from prom night to a wedding.
The staff was great!! They were incredibly professional, energetic, personal, and respectful! My wedding was in 14 days and on a strict budget. I needed a dress, altered, and cleaned/pressed in 10 days and they delivered! They made me feel my day was as important to them as it was for me!
Luann runs a great operation. She and her staff are always accommodating and professional. I tried on several wedding dresses and they helped me find my dream dress! I would recommend them to anyone! They have the knowledge and experience to find what works for you.
Each time I have needed a dress for the various events, I have had a very pleasant experience at Bridal Elegance. The sales staff is always very friendly and helpful! I am looking forward to going there again soon to pick out my daughter's veil for her upcoming wedding. I would highly recommend Bridal Elegance for all of your special occasions.
Featured Designers for Bridal Gowns, Bridesmaids Dresses and Mother's Dresses