Skip to Content
Bridal Elegance Experience
Enjoy the Best Bridal Experience
At Bridal Elegance and Formalwear, our professional formalwear consultants can pull bridal gowns and wedding dresses, bridesmaid dresses, mother's dresses, and more. We strive to help brides find their perfect bridal gowns, consult on gown customizations, coordinate alterations, consult on shoes and accessories, and help find the perfect veil. We can assist you with your invitations, alterations, and shoe dying if needed! There's nothing you have to worry about or stress about when you partner with the professionals at Bridal Elegance and Formalwear. We'll work our magic and ensure the days leading up to your special event are nothing short of smooth-sailing.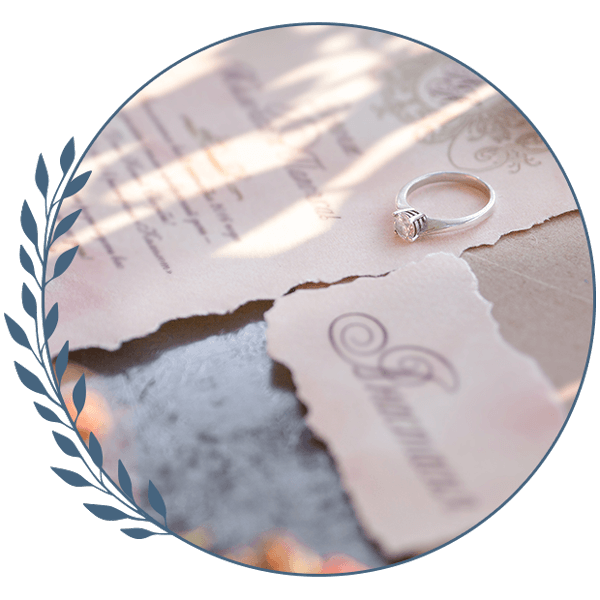 Invitations
From the style to the design, your invitations can help set the tone of your upcoming event. The professionals at Bridal Elegance and Formalwear will work with you to design and order your wedding invitations through Carlson Craft, an elite maker of wedding and stationery products. We will handle the ins and outs of the ordering process and ensure each invitation is checked after it is printed. From there, we will contact you when your invitations are ready to be picked up from our store. If you purchase a bridal gown or wedding dress from us, you'll get 15% off your invitation order.
Alterations
We have an expert seamstress available for fittings. Our alterations services are professional and affordable, ensuring that every bride receives the bang for their buck. Weddings are costly enough as it is. So, Bridal Elegance and Formalwear has made sure that alterations don't break the bank. From minor alterations to major ones, there's nothing we can't handle. Make your alteration appointment a breeze by booking in advance and trying on your dress prior! Any alterations and seamstress work is referred out to the following bridal or bridesmaid seamstresses serving the Fox Cities area.
Shoe Dying
At Bridal Elegance and Formalwear, we specialize in shoe dying. Dyeable shoes are specifically designed with absorbent material, so the dyes will efficiently soak in, allowing our professionals to customize your shoes for your special event. Shoe dying is a great service for matching shoes to the bridesmaids' dresses or mothers' dresses. We can die shoes that have been purchased from our store or elsewhere, and we can die both the inside and outside of your shoes. Whatever your shoe-dying needs are, we can meet them! Call or visit us today for more information.
Find the Perfect Dress at Bridal Elegance and Formalwear