Skip to Content
Create Picture-Perfect High School Memories
Whether it's your junior or senior prom, you'll want to look picture-perfect for every one of your prom photos! As a pivotal part of high school for many young girls, prom carries a great significance to many. Not only is it a chance for girls to dress up and dance the night away with friends, but an opportunity to further develop their social skills as well. We want you to feel stunning – from your many prom photos to your luxurious limo ride! Find the perfect dress at Bridal Elegance and Formalwear to pair with your flowers or corsage. Any of our dresses can be altered to provide you with that perfect fit.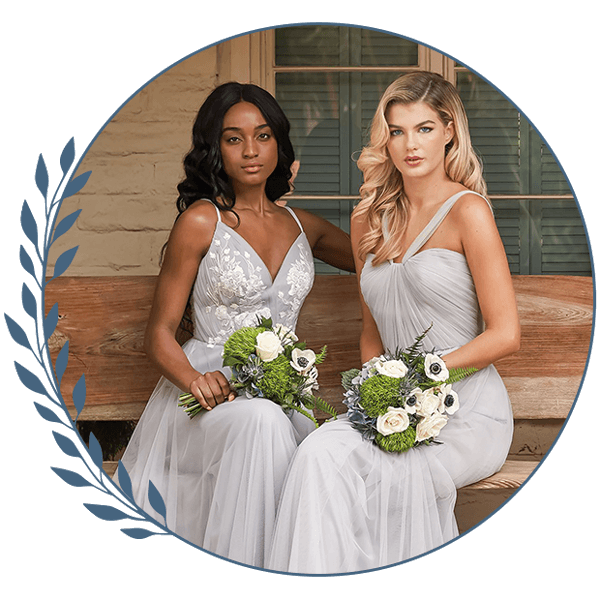 Choose Bridal Elegance and Formalwear for Your Prom Dress
For years, Bridal Elegance and Formalwear has serviced young girls' prom dress needs throughout Fox Valley and the surrounding areas. With hundreds of dresses in stock, we are the go-to destination to shop for prom dresses. To maintain this, we carry top designers, keep up with the latest trends and styles, and always have new dresses coming into our store. We consider it a privilege to work so closely with so many young girls and ensure that they have their perfect dress for their special occasion. With all that we do, we strive to better ourselves and give back to our community.
Your Prom Dress Awaits!
Whether you're looking for a casual or classic style, we've got the prom dress for you! From cute, short dresses to long, formal gowns, Bridal Elegance and Formalwear offers a wide range of prom dresses to make every young girl's pivotal high school experience memorable. Our prom dress collection offers something for everyone, with an amazing selection of colors, styles, and sizes. Our boutique has the latest trends and styles and is sure to have something you'll love! If you're on a budget or looking for a great deal, we have plenty of dresses to choose from that won't break the bank. Look great for your special event. Bridal Elegance and Formalwear can help.
Find the Perfect Dress at Bridal Elegance and Formalwear